The introduction of electric buses allows the broader public, especially in urban neighborhoods with high particulate air pollution or noise, to take direct advantage of electric mobility. Previous projects proved the technical feasibility of economically optimized charging systems for electric buses at but depots and even in some pilot projects for opportunity charging at intermediate bus stations. Current state of the art however builds upon demonstration projects with highly individual solutions.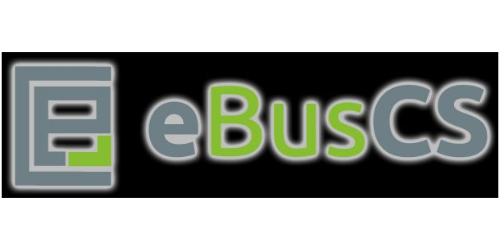 However, a broad and sustainable market launch of eBuses requires the establishment of international technical standards. Hence, eBusCS focuses on the domain-specific development and characteristics of agreed application scenarios, common architectures and communication interface supplements of today's status quo in the field of electric passenger vehicles and the internally recognized Combined Charging System (CCS).
Project duration: 01.08.2015 - 31.07.2018
The aim of the eBusCS consortium project is the sustainable technological development and standardization of an eBus system with focus on the integration into E-line buses and corresponding charging infrastructures as well as accompanying operational processes. Building on the overall project, the objective of the TU Dortmund subproject is to make a significant technological contribution to the standardization of the high-current charging interface of E-line buses by means of an evaluation and test system coordinated in the consortium project. The technological contributions are to be based on established technologies such as CCS / Combo and in accordance with the German Federal Government's "Ladesäulenverordnung" (LSV) from the e-vehicle sector in order to achieve a sustainable integration of the diverse market of buses and commercial vehicles into electrical infrastructures. The main objectives for the subproject can be derived from this overall objective in the following areas:
1. Technical standardization of the basic charging interface between eBus and charging infrastructure as well as corresponding test and test procedures for the communication of conductive and inductive charging systems.
2. Preparation and support of the market for eBuses
3. Sustainable integration of the system into existing infrastructure systems
Further information:
There are no current entries.