First face-to-face meeting of BMBF Lighthouse Project 6G-ANNA with CNI participation
-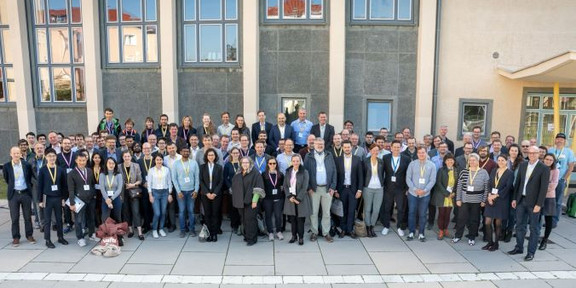 The 6G-ANNA project is composed of a total of 30 renowned project partners (such as NOKIA as coordinator, but including also Ericsson, Rohde & Schwarz and Vodafone) and pursues the goal of developing a holistic design for the sixth generation of mobile communications. In her welcoming speech, Dr. Heike Prasse, Head of the Department for Communication Systems and IT Security at the Federal Ministry of Education and Research, emphasized the lighthouse-character of the 6G-ANNA project. 6G-ANNA is making a significant contribution to the development of technologies that will enable the introduction of 6G. The German industry can build up the relevant know-how to deploy 6G networks in a self-determined manner.
After the welcome and an overall introduction, the project team split into WP-focused subgroups to discuss partner-specific input and next steps.
The specific objective of the CNI of TU Dortmund University is the enhancement of methods for the determination of system boundaries of novel 6G network concepts. For this purpose, TU Dortmund-CNI contributes an existing, recently-puhlished, technology-independent system for distributed load generation and extends it with regard to the requirements analysis derived in 6G-ANNA and the wireless access technologies identified/developed in 6G-ANNA. TU Dortmund will also build a bridge between the 6GEM research hub to transfer results from the hub into 6G-ANNA.
The kick-off meeting was complemented by a lively networking event.
More Details:
Recent publication on CNI's distributed testbed contribution: C. Arendt, S. Böcker, C. Bektas, C. Wietfeld, "Better Safe Than Sorry: Distributed Testbed for Performance Evaluation of Private Networks", In 2022 IEEE Future Networks World Forum (FNWF), Montreal, Canada, October 2022. (accepted for presentation) [Details] [pdf]