CNI @ ICC 2023
CNI presents work on predictive slicing at IEEE flagship conference
-
in
News
News
Project
6GEM
5Gain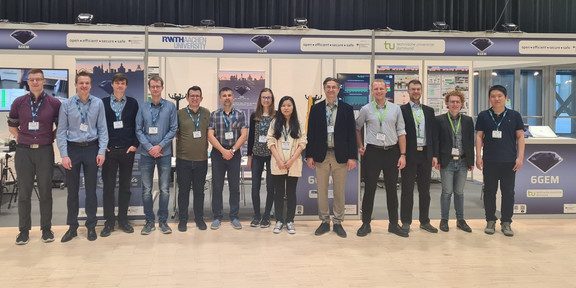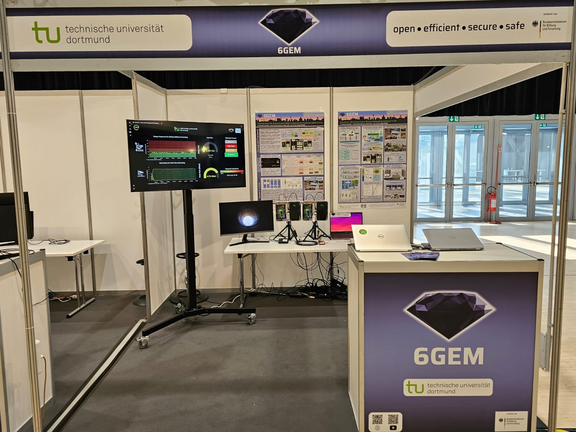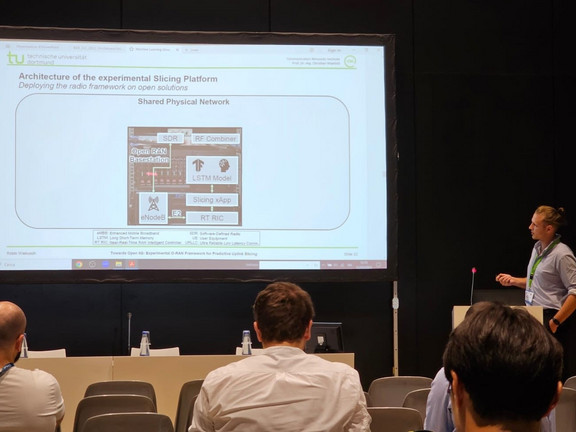 Within the 6GEM research hub (funded by BMBF) and the 5GAIN project (funded by BMDV), CNI has made significant progress in realizing AI-enabled predictive network slicing for mission-critical services. At this year's IEEE ICC conference in Rome, the results of a first implementation using Open RAN interfaces are presented as paper contribution as well as experimental demonstration as part of the exhibition accompanying the conference.
The openSAMUS demonstrator comprises a fully open source solution of an evolved Open RAN implementation, which incorporates the CNI solution for predictive slicing named SAMUS (Slice-Aware Machine Learning-based Ultra-Reliable Scheduling). The original SAMUS approach has been developed within the 5GAIN project (funded by BMDV) and presented at ICC 2021 based on a simulation study leveraging energy system control data traffic. The demonstrator allows for a wide range of real-life experiments and leverages open interfaces to implement SAMUS as a micro service. Thereby this works paves the way towards 6G, in which open network interfaces shall forster fast and broad innovation of advanced network functions.
The 6GEM booth at ICC 2023 is jointly operated by several partners of the 6GEM research hub. The group photo shows the CNI team members Dr.-Ing. Fabian Kurtz, Robin Wiebusch and Niklas Wagner together with colleagues from RWTH AAchen and Ruhr University Bochum.