CNI strengthens its 5G research with two additional projects
-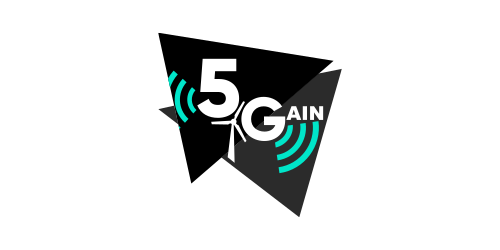 The Communication Networks Institute (CNI) receives funding notification for two interdisciplinary projects focusing on the transformative character of 5G and its impact on Smart Grid and Smart City environments. Both projects are realized in close cooperation with the Institute of Energy Systems, Energy Efficiency and Energy Economics (ie3) and strengthen the joint research activities on interactions of future energy systems and modern communication technologies at TU Dortmund University.
Details on both projects are listed below:
5Gain: 5G Infrastructures for local energy systems using artificial intelligence
(German project title: 5G Infrastrukturen für zellulare Energiesysteme unter Nutzung künstlicher Intelligenz)
The main objectives of the 5Gain project are the development and evaluation of concepts for cellular energy systems, whose regional extraction and production behavior is optimized by means of machine learning methods. Therefore, novel 5G mobile radio networks enable dynamic, dedicated allocation of location-based transmission resources based on shared communication infrastructures (regional network slices) for energy system applications via the use of network slicing.
CNI focuses on the conceptual design of AI procedures for the network management of cellular energy systems, as well as the development of an end-to-end 5G Regional Network system for dynamic, location-specific resource allocation.
The project is funded by the Federal Ministry for Economic Affairs and Energy under the funding reference 03EI6018C (project duration: 01.12.2019 - 30.11.2022).
PuLS: Parking and Charging in urban areas
(German project title: Parken und Laden in der Stadt)
The PuLS project examines opportunities of digitalization in the context of energy system transformation challenges using the use case of park and charging infrastructure sharing in dense urban areas. The idea is to deploy a Smart City platform that provides capabilities for temporary provision of public, as well as semi-public and private EV charging opportunities. The provision of this platform pursues the goal of reducing parking space search traffic to significantly reduce the associated environmental impact.
The CNI focuses on the integration of charging infrastructure and environmental sensors into the Smart City backend system through the application of IoT communication technologies. Associated research objectives focus on the 5G mMTC requirement profile of particularly high connection density while simultaneously improving resource efficiency.
The project is funded by the Federal Ministry of Transport and Digital Infrastructure under the funding reference 03EMF0203B (project duration: 01.12.2019 - 30.11.2022).